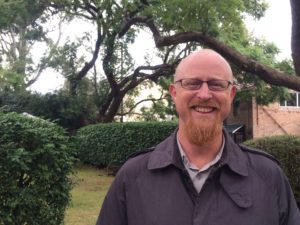 We can't be Christians and yet not say anything about it
Like Paul:

We know who He is
We know what He's done
We know that He died on the Cross for sinners
We know He rose again and appeared to 500 at once and on other occasions as well
We know He ascended to The Father and is seated there right now
We know He is the King of all creation
We know the difference He makes in human lives
We know how He changed us
We know we have something to say

Acknowledge our hearers' religiosity (Acts 17:22)
Identify a common point of contact (Acts 17:23) (e.g. In Athens it was the altar with the inscription "To An Unknown God")
Explain to them how Jesus is the God we know and what he expects (Acts 17:30-31)
Become familiar with the teachings of our hearers
Be aware that not everyone will react positively (Acts 17:32-34)
Lord, open our eyes and minds to the 'fields for harvest' and give us the courage to 'get out there'.
Is there anything else that is better worth as along life's way we plod,
 Than to find some wand'ring soul of earth and bring him home to God.
 I would rather find a soul that's lost and bring him home again,
 Than to win all that earth's acres cost or all the wealth of men.
 How glad I'd be when that day was done in taking my last breath,
 To know a word of mine had won and saved a soul from

 death.
Anonymous